Provide your loved one with the best chance of coming home.
Tiny Chip = Big Protection
Millions of animals end up in shelters every year. Tragically, less than 2% of cats are ever reclaimed by their owners. One of the best ways to increase the chances of finding your lost pet is having it microchipped. Microchipping is a simple and permanent form of pet ID that reveals your pets unique cat ID number when scanned. Microchips have reunited hundreds of pets with their owners.
At Cats Exclusively, we recommend microchipping your pet(s). It's safe and easy to do and, should your cat become lost, this technology allows a far better chance for recovery. We use a Save This Life microchip, which is not only readable by all universal scanners, but provides a number that is searchable online, allowing you to be reunited with your cat much more quickly than with previous technologies.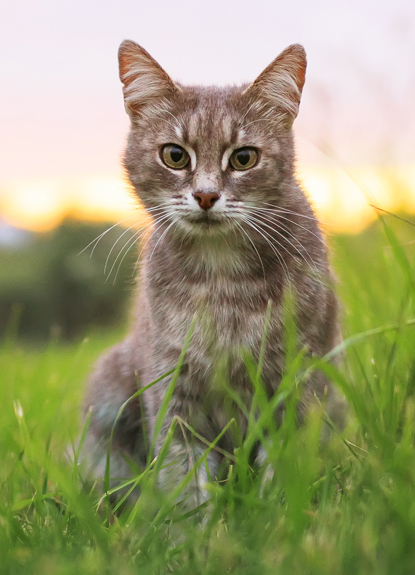 Schedule a visit today for your cat's
Microchip Implant
According to the latest research, if a cat is microchipped, the return-to-owner rate is 20 times higher than if the cat was not microchipped. A lost cat can happen any time. Maybe he/she escapes from the pet sitter, runs away during a party, or bolts from hearing fireworks or other loud noises, having your cat microchipped can literally be a lifesaver.
Provide that extra security in the event your cat is ever lost.
The procedure is fast, easy, and inexpensive.
You'll sleep better knowing your beloved one has a permanent ID.
Schedule an Appointment